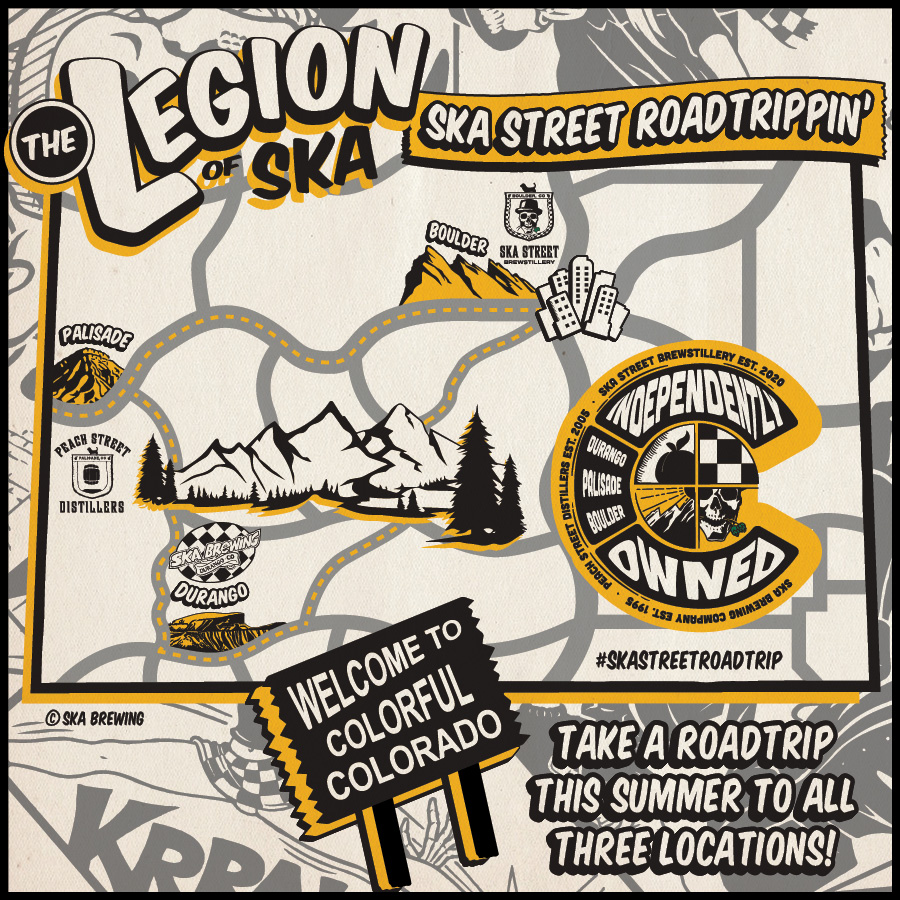 The Legion Of Ska Kicks Off The Ultimate Colorado Road Trip On National Road Trip Day
DURANGO, CO— Just in time for National Road Trip Day on May 28, Colorado residents and visitors are invited to experience the Legion of Ska while they road trip this summer. Pack your mountain bikes and kayaks, and hit the road for the ultimate road trip to Ska Brewing, Peach Street Distillers, and Ska Street Brewstillery.
These sister businesses have created a road trip passport for the three destinations. All who complete the #SkaStreetRoadtrip, in any particular order, will receive a branded hammock featuring The Legion of Ska's new logo celebrating the independence of this trifecta of Colorado establishments. Anyone who gets all three stamps on their passport will also be entered to win one grand prize: a private tasting and tour experience at any one of the three locations. Passport stamps can be turned in at any location on your last stop to be included in the grand prize drawing at the end of 2021.
"Ska Street closes the circle on the Front Range, making for the perfect triangle route around the state," says Ska Brewing CEO Dave Thibodeau. "We're stoked so many visitors head to drink Ska beer and now Ska Street spirits after they ride, hike, climb, and raft."
This summer, road trippers can look for Thursday night barbecue and bands at SkaBQ at Ska Brewing's World Headquarters in Durango, more music at Peach Street Distillers in Palisade, and more live tunes and tours at Ska Street Brewstillery in Boulder.
Share your journey on social media with the hashtag #SkaStreetRoadTrip to be featured.