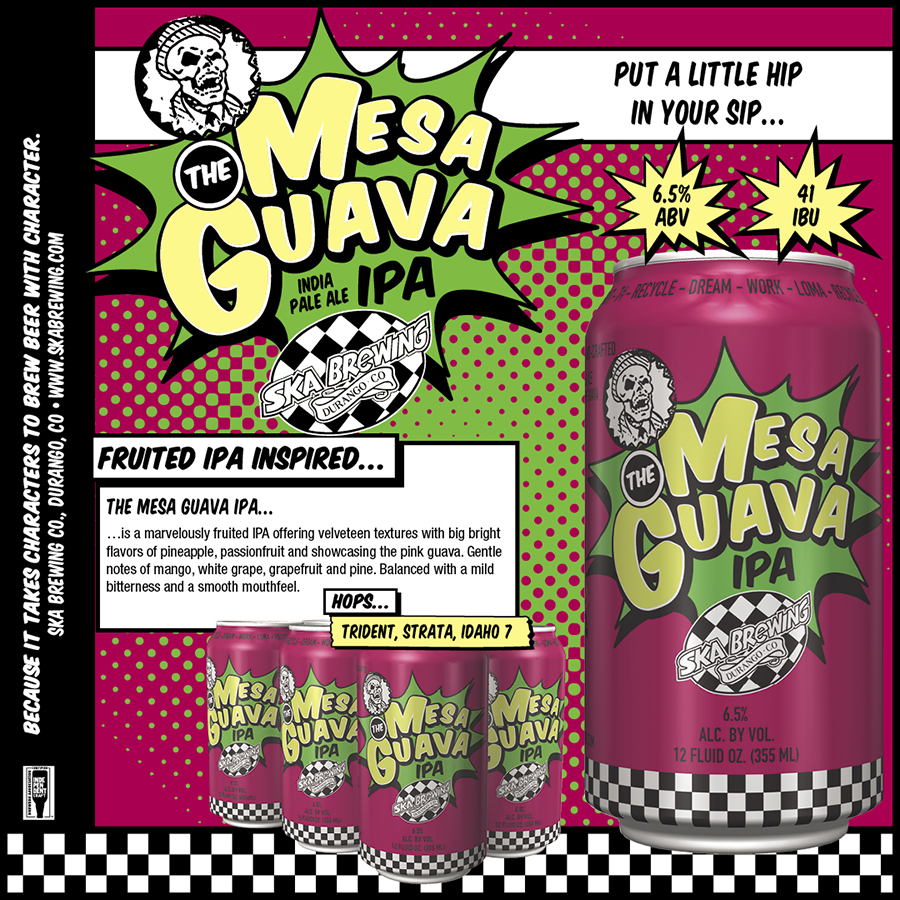 Mesa Guava IPA Official Release!
Ska Brewing will bring the Southwest-inspired flavors of its Mesa Guava IPA to all of its distribution states this week.
Mesa Guava IPA first debuted as a limited batch in cans in Colorado, New Mexico, and Arizona earlier this year. Now it's back due to popular demand, joining the year-round portfolio and hitting all of Ska's markets.
Mesa Guava IPA debuts at Ska's World Headquarters in Durango on Friday, September 10. It will be available in 6-packs in all eleven of Ska's distribution states on a year-round basis.